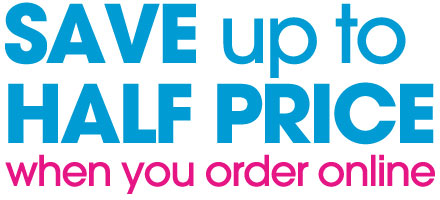 We've put together some stonking offers, only available when you place your order online. Save half price or more on our most popular stationery and marketing items. Just click the link, choose the quantity you want and hit 'Add to basket'.
Save an extra 10% when you opt for our NEW Standby Service – perfect when you're not on a rush. You'll see the range of options in the "Turnaround" drop down on anything in your basket. Choose to suit and see the price reduce.
Then hit 'Checkout' and browse your previous designs (if you want to reorder), or upload new files you want us to use. Pay securely online and we'll take your order from there, just like usual.