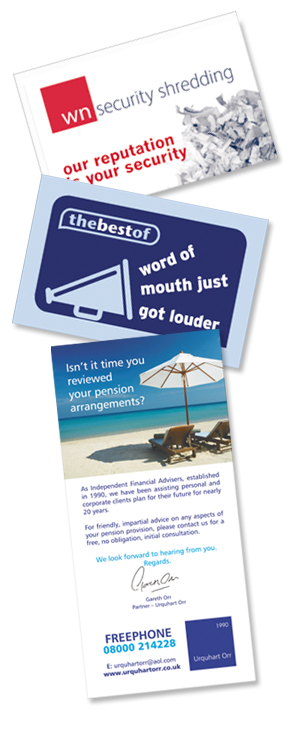 We're happy to use your files from Mac or PC, your doodling on paper or even ideas you have yet to commit to paper.  We just love to design, and having us spend a little time on your promotional material can really make a difference between winning that business or wondering why your response rate was so low.
Come down and have a look at some of the work we have produced, and bring your ideas with you. We'll work with you to understand what you need and get the results you require. With prices from £25.00+vat why not give us the chance to show you how great you could look? Call Liz on 01952 457392 and book a free appointment to discuss your requirements and get a quote for design.
If you are looking for a reason to invest in good design, check out our design & ideas section on the main printing.com website, or ask us for a lookbook.