At Runtime UK, we pride ourselves in helping our local community, as well as supporting sustainability and education. We have split our report into three separate sections so you can more clearly see what each area does to help.
Printing.com @ Runtime
Runtime has been a Printing.com Franchise for 4 years, and in that time, we have become more and more aware of the effects of printing on the environment. This is why Printing.com has teamed up with both the Tree Appeal and Professor David Bellamy to help us plant 100,000 trees in schools across the UK. That's enough to fill 125 football pitches!
By planting trees in schools, we can help create a woodland habitat to increase bio-diversity and provide an excellent learning resource – watching them grow, seeing how wildlife is encouraged and charting the changing seasons and weather! Combine this with the expert knowledge of Professor David Bellamy, and the selected schools have an excellent learning resource!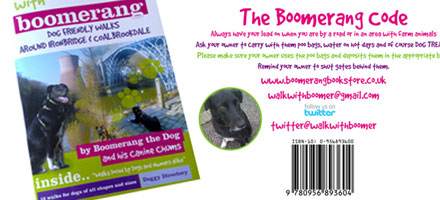 At the Printing.com HQ, we are doing everything we can to reduce waste and increase efficiency. We are currently in the process of further reducing the resources we use, because fewer resources mean less waste! We simply couldn't afford to offer you such low prices if we were wasteful or   inefficient. In addition to this, every team member is rewarded for their waste-saving & efficiency ideas with a bonus.
Printing.com HQ has also been assessed by BSI and certified to ISO 14001, the Environmental Standard. That means in independent auditor keeps an eye on our environmental objectives and the progress we're making with our targets. We have also been working with the FSC (Forest Stewardship Council) to increase the number of recycled and FSC Approved Papers we use and we minimise printer ink packaging by pumping directly from large drums. No waste here!
On top of our fantastic waste reduction policies, we are now pleased to offer more choice of recycled paper than ever before! With Business Cards, Folders, Showcards, Letter heads and now low-cost leaflets available on recycled paper, you can help support our ongoing mission to increase the amount of recycled paper we print on.
Runtime UK Web Design & Hosting

Over the past few years, Runtime has helped a number of local organisations with their websites and hosting, including a complete design and hosting package for Wellington Chamber of Commerce, which provides support for local businesses around Wellington, as well as an online presence for smaller market traders and small businesses. We also provided a full design and hosting package for Telford-live.com, which provides a local forum and social network for the people of Telford, as well as a diary of events for the summer season of the goings on around the town.
We also provide hosting for Wrekin Juniors FC, a local junior football club who provide teams of all ages for both boys and girls and enter the local league. We also supply a hosting package for Classic-Audi.co.uk, a national forum for Audi Enthusiasts with nearly 150,000 posts; as well as 1st Brookside Scouts, a local scout group.
Runtime UK in the Community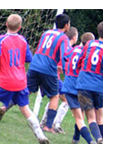 In the last year, Runtime has given work experience to 5 young people, giving them the opportunity to experience the Web Design, Graphic Design and Marketing sectors alongside their studies. We are also on the list of approved work experience placements in all of the local secondary schools.
Runtime has also donated prizes to numerous events, including a local fun day held by the author of a Shropshire dog walking book "Walking with Boomerang", which was held in aid of the Dog's Trust at Coalbrookdale.