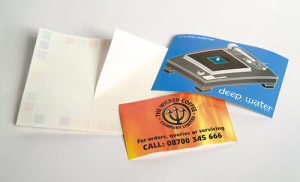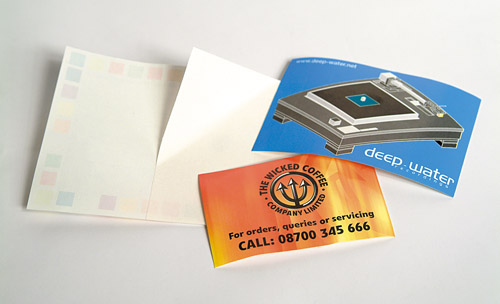 Much under-rated product.  Stickers are a great way to promote your business, you will have seen them everywhere stuck to products, envelopes, boxes, computers, fork lift trucks, clothing, doors, cars, printers, the list is endless.
We can cut stickers to your requirements.  How about a sticker in the shape of a telephone, a car or a bottle?
Use them to help your customers find out how to buy consumables from you, where to contact you and more.  We've written a guide on how to use stickers effectively here.